Managing your outbound dialler to maximise sales conversions
Does your outbound dialler meet consumer expectations?
New research into response times to online sales enquiries in the insurance industry, reveals that insurers and brokers have just 1 hour to complete a callback. If the contact centre's outbound dialler is not prioritising calls to respond to online enquiries within that time, consumers interviewed say that they will go elsewhere.
79% of online enquirers will wait just 1 hour for a callback

The research has major implications for contact centre infrastructure in terms of the functionality of outbound diallers and how they are configured. If an organisation is simply answering 'the next call' or calling the 'first on the list', those much warmer 'call me back' prospects are sitting waiting for their turn on the list. And they don't wait for ever!
Contact centre resources need to be optimised to convert enquiries to sales – and the response to online leads who request a callback needs to be fast. Outbound diallers need to be able to prioritise calls and, in effect, 'jump' callback requests up the queue.
So what might be driving this high level of expectation and the need for more attention on managing outbound calls to online leads?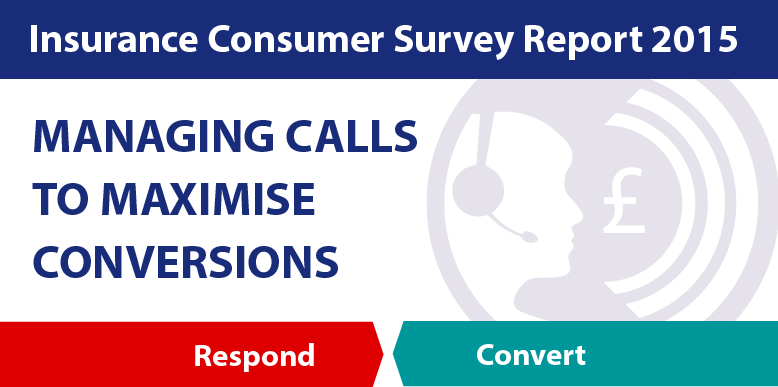 One key factor is the ease with which consumers can research insurance products and prices online. The number of sources online has also grown as aggregators join insurers and brokers in trying to win "eyeballs" on their websites. Generating these valuable leads involves costly investment in online marketing, lead trading and aggregator presence, so gaining the maximum return on this investment is key.
The study reports a massive 93% of consumers research on the internet as the first step in buying an insurance product.  Add to this almost one in four (24%) then request a callback via the website, and you get a much higher callback workload for insurers and brokers than in recent years. Using outbound dialler technology, such as Callstream Midas, to control the process of responding to callback requests will help to improve conversion rates of valuable leads.
Instant access to information on insurance products also contributes to the second key factor – an expectation of instant response. This research puts a stake in the ground on response time expectation, plus the level of lost conversion opportunities if the expectation is not met. So it may well be time to review the use of your outbound dialler.
How does your contact centre measure up when managing outbound calls to online enquiries? Could outbound dialler technology improve response times and increase conversion rates?
Who is waiting for your business to call them right now?
Read articles featuring our latest insurance consumer research in the Post Magazine and Insurance Times