Does your outbound dialler respond to online activity?
Does your outbound dialler tie in to prospects researching online ?
A new research report into Insurance consumer behaviour has revealed a fast growing trend whereby consumers research online before then requesting a call back. How the company then responds to that call back request will be a key determinant of whether they then take out a policy. As such, their contact centre's outbound dialler needs to respond in time to secure the business.
93% of consumers research online and 24% then request a callback. 79% of those expect a call back within 1 hour.
In a world where we have multiple devices connected to the internet, then perhaps this is not such a surprise in terms of a trend – but to already be at 93% has big implications on contact centre infrastructure. If the call back trend also continues to increase, then call centres will become more 'outbound-oriented' and outbound diallers will become critical to conversion rates.
If an organisation continues to just answer 'the next call' or calls the 'first on the list', those much warmer 'call me back' prospects are sitting waiting for their turn on the list. And they don't wait for ever! 26% expect the call within 30 minutes with a further 53% expecting it within one hour. So if you call after an hour, 79% of these good prospects called will start the conversation in a disappointed frame of mind! 
If we look at the key group of 24% who request a call back after researching online, the research continues to examine what it is that drives that pattern. The answer seems to be that this group is neither content to deal 'anonymously' with their insurance provider, nor to be constrained by the working times of the insurers and brokers. For them, the combination of the convenience of researching online with the friendly personal service received from a contact centre operator calling promptly is perfect.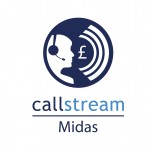 This growing trend does mean a much higher outbound call workload for insurers and brokers than in recent years. However, using outbound dialler technology, such as Callstream Midas, to control the process of responding to callback requests will help to improve conversion rates of these valuable leads.
How does your contact centre measure up when managing outbound calls to online call back requests? Could outbound dialler technology improve response times and increase conversion rates?
Who is waiting for your business to call them back right now?