New client: Unity Insurance
Callstream supports Unity Insurance Services' new account handling facility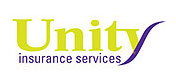 Unity Insurance Services, the specialist provider of insurance to charities and not-for-profits, has appointed Callstream to support its team of account handlers in West Sussex.
Unity Insurance Services has for the past eighty years provided insurance to a variety of charities, voluntary organisations, youth groups, community events and activity centres. It provides insurance for youth activities, plus the buildings, transport and all other assets and services that make running a youth group possible. As part of a move to a new site, Unity is taking the opportunity to overhaul its entire call management operations.
Callstream will provide Nucleus, our hosted call management system. Nucleus will allow full recording of both inbound and outbound calls; call routing to help Unity Insurance manage peaks and troughs of demand; and because of its cloud technology infrastructure, business continuity functionality. Data from the Nucleus platform will also feed wallboards with customer waiting times and agent availability, helping team leaders manage resource in real-time and deliver improved customer service. Callstream will also provide and maintain Unity's hardware as part of a managed service.
"We recently moved to new offices in Lancing in order to accommodate our recent growth. However, we had to be sure that as we scaled up our account handling infrastructure, we would still be able to deliver the same personal levels of service even with the larger team," said Mary Thornton, Insurance Operations Manager. "Selecting Callstream's technology to support the new site was an easy one. Their experience in the insurance market and in delivering technology products and managed services that are focused entirely on customer service meant they were the ideal partner for our new facility."
"It's an honour to help provide support to organisations dedicated to educating our youth and keeping them active," said Mick Crosthwaite, CEO, Callstream. "There is a lot of behind-the-scenes work involved in encouraging and inspiring our young people. Providing the technology framework that allows youth leaders and support staff to easily talk to the experts at Unity to deal with their insurance needs is a small but crucial part of this."
Find out more about Unity Insurance Services